SLOW COFFEE
Espresso is our way of interpreting coffee. However, it is not the only way. In our homes, the moka coffee maker has been at the heart of the habits of generations of Italians.
By contrast, acclaimed filtered brews have appeared in coffee bars in Brooklyn or Copenhagen.
Different expressions with a sole purpose: to enhance the excellence of the origins of coffee.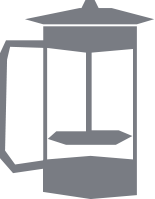 This is a piston coffee maker invented in France towards
the second half of the 19th century. French Press prepares
coffee via hot water steeping and the subsequent separation
of the ground coffee through the piston filter.
The outcome is an aromatic coffee, full-bodied and rich
in taste.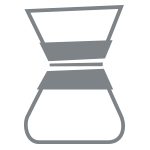 This is a filter coffee maker designed by the German Peter Schlumbohm in 1941. Thanks to its sophisticated and minimalist design, clearly drawing inspiration from laboratory glassware, it has been exhibited at the MoMA in New York. It allows the manual brewing of filter coffee in sufficient quantities for several cups.
The combination of technique and product results in a classy cup of coffee of high aromatic complexity.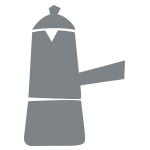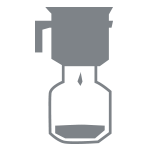 The moka, a veritable Italian icon, is a pressure coffee maker designed by Alfonso Bialetti in 1933. In 1979, Lavazza presents Carmencita designed by Marco Zanuso and inspired by the character with the same name in the Lavazza adverts in the Sixties.
In a cup, the Moka offers coffee with a vibrant taste, medium body and intense aroma.
This cold brew is originally from Indonesia. Dutch merchants were responsible for spreading it from Japan to Europe. Over the last ten years, it has become a true cult product for lovers of quality cold brews.
It is extracted by slow percolation, and offers a smooth and aromatic coffee without any acidity or bitter notes.